01-09-2023 up to 15-12-2023
All prices are net, per piece, excluding VAT. Subject to changes.
Product summary
Warmtebeeldcamera met 240° draaibare lens, groot touchscreen, SuperResolution tot 1.280 x 960 pixels en een meetbereik tot 1.000 °C.
Kalibratie
KWS Fluke TiX500-serie (tot 500 °C) - 991512
€ 680,-
Fabrikant, importeur en distributeur
Service- en kalibratielaboratorium
Cursussen, trainingen en workshops
Krijg meer bij aankoop van een Ti-camera!
Kies er één:

Actievoorwaarden:
Koop tussen 1 september en 15 december 2023 een Fluke Ti300+, Ti401 PRO, Ti480 PRO, TiX501 of TiX580 warmtebeeldcamera
Claim uw gratis Fluke-instrument hier: www.fluke.nl/freefluke
Ontvang uw gratis nieuwe product van Fluke en geniet ervan!
Read more
Product description
De Fluke TiX580 biedt hoogwaardige beeldkwaliteit en geavanceerde functies voor de veeleisende gebruiker.
Gemakkelijk navigeren boven, onder en rond objecten, met de 240° draaibare lens. Deze functie maakt het mogelijk het beeld te zien voordat u het vastlegt.
Optimale kijkervaring met het 5,7" LCD touchscreen.
Verbeterde beeldkwaliteit en nauwkeurige temperatuurmetingen met de SuperResolution-functie. Deze functie maakt het mogelijk om beelden van 640 x 480 pixels te upscalen in beelden van 1.280 x 940 (4x hogere resolutie).
LaserSharp® Auto Focus maakt gebruik van een ingebouwde laserafstandmeter die de afstand tot uw doelobject uiterst nauwkeurig berekent en vervolgens de lens afstelt voor optimale beeldscherpte.
Een meetbereik van -20 tot 1.000 °C geeft een groot toepassingsgebied.
Geschikt voor inspectie van PV-installaties volgens SCIOS scope 12
Draadloze communicatie
De Fluke TiX580 kan draadloos communiceren met uw PC en Android of iOS smartphone / tablet. Met de meegeleverde Smartview Mobile App Analysis kunt u ter plekke een inspectierapport samenstellen. Door uw Fluke TiX580 te koppelen met Fluke Connect™ Draadloze instrumenten kunt u 5 extra metingen uitvoeren. Met deze aanvullende meetgegevens kunt u uw bevindingen beter onderbouwen en meer samenhang in uw rapportage creëren.
Fluke Connect™ Mobile App
Deze warmtebeeldcamera is compatibel met de Fluke Connect™ Mobile App. Verbeter de productiviteit en communicatie met Fluke Connect™, 's werelds grootste wireless oplossing voor testen en meten. Bespreek metingen met de ShareLive™-videogespreksfunctie - krijg onmiddellijk antwoorden en toestemming voor werkzaamheden zonder de inspectielocatie te verlaten.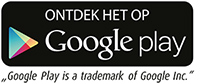 Read more
Product information
Included accessories
AC-voeding en acculader
Twee Li-Ion accu's
USB-kabel
HDMI-kabel
Robuuste draagkoffer
Verstelbare nek- en draagriem
Bluetooth headset
USB-stick met handleidingen en SmartView software
Optionele accessoires
Infrarood Tele2 telelens (2 x vergroting)
Infrarood 4xTele2 telelens (4 x vergroting)
Infrarood Wide2 groothoeklens
Infrarood 25Mac2 macrolens
12 V acculader voor gebruik in de auto
Extra accu
Euroinfo
U kan uw deze warmtebeeldcamera in het EURO-INDEX laboratorium laten kalibreren.
Read more
Vergelijk producten0