Elektro Lijn Macrotest G3
€ 1.495,-instead of € 1.706,-
Elektro Lijn Macrotest G3
Order number: 025037
€ 1.495,-instead of € 1.706,-
01-04-2021 thru 30-06-2021
All prices are net, per piece, excluding VAT. Subject to changes.
Product summary
Geavanceerde installatietester met kleuren touchscreen, WiFi communicatie, iOS en Android compatibiliteit en netanalyse.
Calibrations
KWS Combi 420/Macrotest G3/MacroEVtest - 999810
€ 173,-
Product description
Dit instrument is geschikt voor het testen van elektrische installaties volgens NEN1010, NEN3140 en SCIOS.
Testen van laadpalen
Door de veiligheidscategorie CAT IV 300 V en een speciale testfunctie voor aardlekschakelaars van 6 mA is dit instrument geschikt voor het testen van de elektrische veiligheid van laadpunten voor elektrische voertuigen. Hiervoor is het gebruik van de speciale laadadapter EV-TESt100 aanbevolen.

Converteren van een bestaande Macrotest G3 naar een MacroEVtest
Indien u al in het bezit bent van een Elektro Lijn Macrotest G3 en deze wilt converteren naar een MacroEVtest dan is dat mogelijk indien uw Macrotest een serienummer heeft boven 18033704 en u een EV-TEST100 en een SP-0500 aanschaft. Neem contact op met ons verkoopteam indien u hier interesse in heeft.

Unieke communicatiemogelijkheden
Voor dit toestel is een HT Analysis App beschikbaar die de gebruiker in staat stelt om meetresultaten van de Macrotest G3 via WiFi naar een iOS/Android smartphone of tablet te sturen. De meetresultaten kunnen met de App worden geüpload in de HT Cloud. Door gebruik te maken van HT Cloud kunnen gebruikers meetresultaten overal en altijd benaderen. Voor installatie van HT Analysis is minimaal Android versie 4.1.2 vereist.

De meest actuele versie van HT Analysis vindt u hier: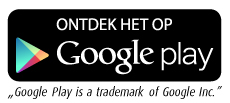 Read more
Product information
Included accessories
PT400 bedieningspen voor touchscreen, PC software met optische USB-kabel, handleiding op CD-ROM, snelstart-handleiding, VA507 kunststof draagkoffer, PR400 geschakelde meetsonde, SCHUKO testkabel, meetsnoerenset met krokodillenklemmen, 4 aardpennen met extra lange meetsnoeren, set van 6 oplaadbare batterijen, batterijlader, fabriekscertificaat en handleiding.
Features
Isolatieweerstandtest met 50, 100, 250, 500 of 1.000 V testspanning
Aardlekschakelaartesten type AC, A, B (tot 300 mA) en S
Met CAT IV 300 V en 6 mA ALS-testfunctie geschikt voor het testen van laadpunten
Circuit- en lijnimpedantiemeting
Netanalyse met vermogensmeting, power factor, cosφ en harmonischenanalyse
Aardverspreidingsweerstandmeting en bepaling van de soortelijke bodemweerstand
Frequentiemeting
Continuïteitstest met 200 mA
Spanningsmeting
Spanningsval
Meting van lekstroom met optionele HT96U stroomtang
Meting van additionele parameters via AUX-functie met optionele meetsondes
Geheugen voor 999 meetrapporten met boomstructuur
Geschikt voor inspecties volgens SCIOS Scope 8
Geschikt voor inspecties volgens SCIOS Scope 12
Read more
Euroinfo
Producttraining
EURO-INDEX organiseert individuele producttrainingen voor dit instrument. U neemt de werking van het toestel door met een productspecialist, waarbij ook zaken aan bod komen die niet in de handleiding staan. U kunt vragen stellen over toepassing van het instrument in uw unieke werksituatie. Eventueel bijpassende software komt hierbij ook aan bod.
Klik hier voor meer informatie over producttrainingen van EURO-INDEX
Read more
Vergelijk producten0