BLAUWE LIJN EuroSoft live app (GRATIS)
Product description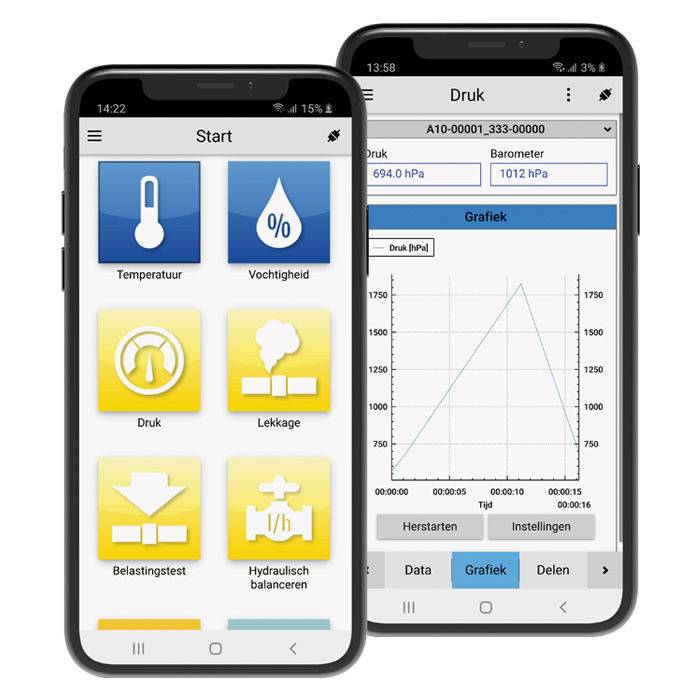 EuroSoft live: de app bij de CAPB
De EuroSoft live app is gratis verkrijgbaar voor smartphones en tablets met Android en iOS besturingssystemen. Als u met deze app via Bluetooth® Smart contact maakt met een CAPBs module handgreep worden de meetwaarden en menu's weergegeven zoals op een BLAUWE LIJN® meetinstrument, inclusief de bediening. U kunt de actuele meetwaarde(n) uitlezen, evenals de maximaal en minimaal gemeten waarde en deze presenteren in een meetrapport. Het is ook mogelijk om meetwaarden gedurende een periode te loggen met een instelbaar interval. Deze meetwaarden kan u zowel numeriek als grafisch weergeven. Bij bepaalde sens meetmodules zijn aanvullende meetprogramma's mogelijk, zoals een lekhoeveelheidsmeting (druk) of een meetfunctie voor legionellapreventie (temperatuur).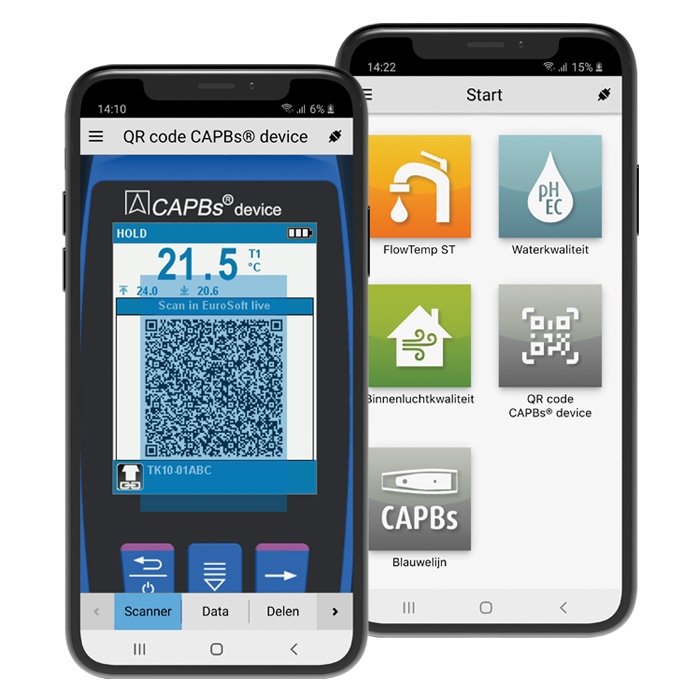 De CAPBs device handgreep is in staat een QR-code te genereren op het display. Als u gebruik maakt van de gratis EuroSoft Live app op uw smartphone of tablet, dan kan u hiermee de QR-code inscannen en de meetwaarden opnemen in uw meetrapportage.
Met de deelfunctie in de app kunt u een screenshot, het meetrapport of de gelogde meetwaarden delen via e-mail, WhatsApp of social media, zoals Facebook en LinkedIn.
De EuroSoft Live App kunt u GRATIS downloaden via onderstaande links: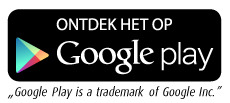 Read more
Vergelijk producten0