CSR
EURO-INDEX is aware of its influence on the environment and is committed to Corporate Social Responsibility (CSR). We would like to make an active contribution (with you) to a better environment! We do this in various ways:

Less paper consumption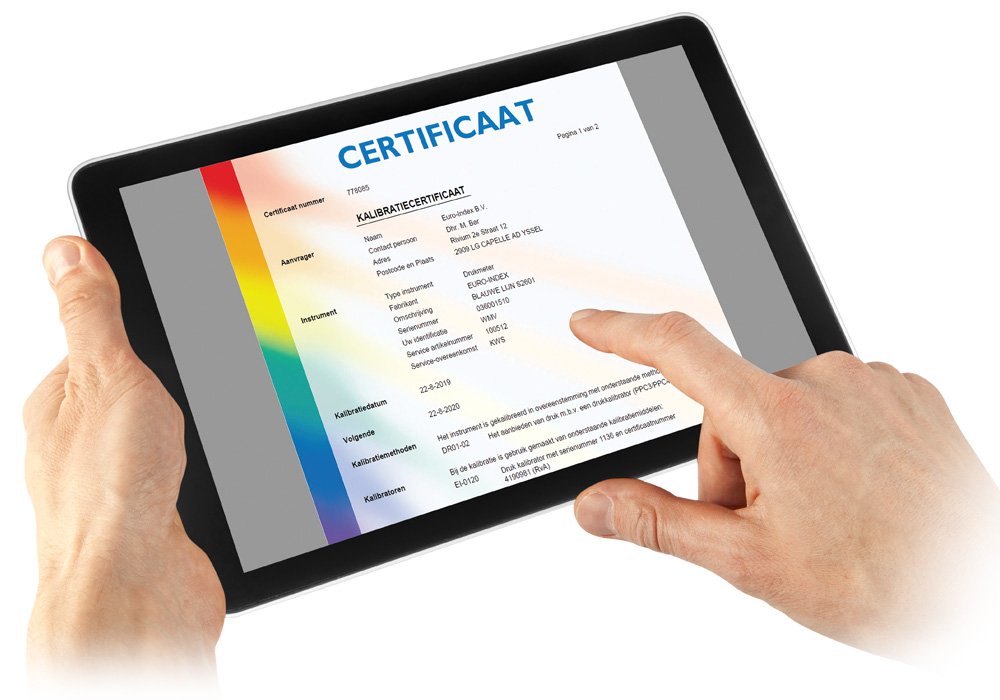 Digital calibration certificates with Mijn KWS. By using our special web portal Mijn KWS, you get free access to your digital calibration certificates. You can always view and download all relevant documents. The only thing you need is an internet connection. You can indicate whether you want to continue to receive paper certificates.
Digital invoicing
EURO-INDEX prefers to send your invoices digitally. This method is efficient, reduces the chance for errors, offers fast processing and is of course environmentally friendly.
Digital order confirmations
If you have placed an order with EURO-INDEX, you will receive your order confirmation digitally. With this we have been able to reduce our paper consumption considerably.
Digital reminders
If we have an email address, you will receive the reminder for a MQS® treatment of your measuring instrument from us digitally.
Digital newsletter
We inform our customers about promotions, new instruments and techniques, changes in regulations and other relevant information via our digital newsletter.
Less paper with internal business processes
EURO-INDEX strives to continuously reduce the amount of paper used in internal business processes.

Reduction of CO2 emission
Carbonfootprint
EURO-INDEX strives to reduce its CO2 footprint. For this purpose the CO2 footprint is reported each year and measures are taken to reduce the footprint constantly.

CO2 neutral mail delivery
Despite our efforts to communicate digitally as much as possible, a certain amount of paper mail remains. This mail is delivered to you in a CO2 neutral manner.

Sustainable initiatives
Did you know that
EURO-INDEX uses ecological cleaning agents in the maintenance of your instruments?
ECO sensors of the BLUE LINE flue gas analyzers are lead-free?
We recycle electronic equipment through RTA?
We use 100% green energy from wind energy since 2017?
We take the utmost care in your order, which means that carriers have to travel fewer kilometers due to returns?
We have our promotional newspaper printed on FSC certified paper, and send it CO2 neutral in sugar cane foil?

National Business Fitness Plan
EURO-INDEX participates in the National Corporate Fitness Plan. A unique employment condition that offers EURO-INDEX employees the opportunity to visit a fitness center with significant financial benefits. With this, the employees of EURO-INDEX remain healthy and vital.

Sponsoring and charities
EURO-INDEX sponsors various local sports clubs and also supports the Heart Foundation, the Animal Ambulance and the Clean 2 Antarctica expedition.