Elektro Lijn Mercury
€ 1.151,-
Elektro Lijn Mercury
Order number: 020980
Fabrikant, importeur en distributeur
Service- en kalibratielaboratorium
Cursussen, trainingen en workshops
Product description
De Mercury is een veelzijdige True RMS multimeter die naast alle gangbare functies tevens temperatuurmeting (met een thermokoppel) en een ingebouwde warmtebeeldcamera biedt. Met deze camera kunnen snel en eenvoudig hotspots worden waargenomen. Het instrument wordt standaard geleverd met de F3000u flexibele stroomtang voor wisselstroommeting tot 30, 300 of 3.000 A. De Mercury is uitgevoerd met een datalogger-functie voor registratie en opslag van elke parameter. Deze meetwaarden worden grafisch weergegeven, waarvan een "snapshot" kan worden gemaakt en opgeslagen op de bijgeleverde MicroSD kaart. Door zijn veelzijdigheid is de Mercury een ideaal toestel voor storingzoeken bij elektrotechnische installaties.
Datacommunicatie
De Elektro Lijn Mercury is voorzien van draadloze Bluetooth® communicatie waarmee het instrument kan communiceren met een smartphone of tablet met de gratis HTMercury app (Android en iOS). Met de app kunt u in real-time de meetwaarden en IR-beelden van het toestel weergeven en meetrapporten genereren, om deze vervolgens op te slaan of te delen met uw collega's of opdrachtgever via email en social media. Download de app via onderstaande links.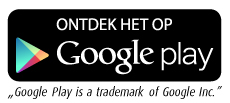 Test- en meetfuncties
DC, AC True RMS en AC+DC True RMS spanning tot 1.000 V
DC, AC True RMS en AC+DC True RMS stroom tot 10 A
DC, AC True RMS en AC+DC True RMS stroom met externe stroomtang
Warmtebeeldcamera met meetbereik van -20 tot 260 °C
Frequentie en Duty Cycle
Weerstand, Doorbel- en diodetest
Capaciteit
Temperatuur met K-type thermokoppel
Read more
Product information
Included accessories
Accu, acculader, F3000u flexibele stroomtang, meetsnoerenset, K-type thermokoppel, draagtas, MicroSD kaart 8 GB en handleiding.
Features
Combinatie van True RMS multimeter, datalogger en warmtebeeldcamera
Datalogger met grafische weergave van meetresultaten
Opslag van meetresultaten en warmtebeelden op MicroSD kaart
Bluetooth® communicatie naar smartphone/tablet met HTMercury app
Stof- en waterdicht (IP65)
TFT kleurendisplay (320 x 240 pixels)
Ingebouwde zaklamp
CAT III 1.000 V, CAT IV 600 V
Read more
Vergelijk producten0