Elektro Lijn HT9023
€ 389,-instead of € 431,-
Elektro Lijn HT9023
Order number: 027026
€ 389,-instead of € 431,-
01-03-2023 up to 31-03-2023
All prices are net, per piece, excluding VAT. Subject to changes.
Product summary
Geavanceerde vermogensstroomtang met power quality meetfuncties, DC V meting tot 1.500 V en DC + AC stroommeting tot 1.000 A.
Calibrations
KWS HT9023/HT9022/HT9020 - 999897
€ 152,-
Fabrikant, importeur en distributeur
Service- en kalibratielaboratorium
Cursussen, trainingen en workshops
Product description
Dit instrument meet gelijk- en wisselstroom tot 1.000 A, gelijkspanning tot 1.500 V, wisselspanning tot 1.000 V, frequentie, weerstand en continuïteit.
Daarnaast kunnen het werkelijk, blind en schijnbaar vermogen, de arbeidsfactor, opgenomen energie en harmonischen tot de 25e gemeten worden. Bovendien is het door een gepatenteerde techniek mogelijk om met 1 meetpen de richting van het draaiveld te bepalen.
Met de HT9023 kan daarnaast de aanloopstroom worden gemeten. De meetwaarden kunnen in het interne geheugen worden opgeslagen. Het is ook mogelijk om gedurende maximaal 40 uur de meetwaarden te loggen. (Afhankelijk van de ingestelde interval.) De meetresultaten kunnen vervolgens via Wifi worden overgedragen naar een PC of smartphone.
Het meetbereik tot 1.500 V DC maakt dit instrument zeer geschikt voor het verrichten van metingen aan PV-installaties. (hiervoor is de optionele meetadapter KITPCMC4 benodigd)
Het grote grafische display met achtergrondverlichting geeft op duidelijke wijze de meetwaarden weer, zelfs op slecht verlichte locaties. De HT9023 voldoet aan de veiligheidsclassificatie IEC/EN61010-1 CAT IV 600 V, CAT III 1.000 V en is een ideaal gereedschap om problemen op te lossen in een industriële omgeving.
De HT9023 is geschikt voor communicatie met de gratis HT Analysis App.
Klik op onderstaand logo om de app te downloaden.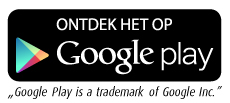 Read more
Product information
Included accessories
Meetsnoeren, krokodillenklemmen, batterijen, draagtas, gebruiksaanwijzing en fabrieksrapport.
Features
DC, AC + DC True RMS stroom tot 1.000 A
AC, AC + DC True RMS spanning tot 1.000 V
DC spanning tot 1.500 V
Weerstand en continuïteitstest
Frequentie met meetsnoeren
Frequentie met tang
Draaiveldrichting
DC Vermogen
Werkelijk, schijnbaar en blind vermogen aan enkelfase en gebalanceerde 3-fasen systemen
Werkelijk en schijnbare energie aan enkelfase en gebalanceerde 3-fasen systemen
Power Factor aan enkelfase en gebalanceerde 3-fasen systemen
Harmonischen (spanning/stroom tot 25ste harmonische), met THD% berekening
Aanloopstroom
Data logger met programmeerbare interval
Automatische bereikinstelling
Achtergrondverlichting
Schakelt automatisch uit
Data HOLD
MAX/MIN/CREST
Dataoverdracht naar PC via Wifi
Voeding: 2 x 1,5 V AAA (LR03) batterijen
Read more
Vergelijk producten0