Honeywell HTRAM CO2 Air Monitor
€ 170,-





All prices are net, per piece, excluding VAT. Subject to changes.
Product summary
CO2 monitor voor het meten van de luchtkwaliteit in kantoren, restaurants en klaslokalen. Geschikt voor plaatsing op een bureau of ander meubel. Met optionele set, ook wandmontage mogelijk.
Fabrikant, importeur en distributeur
Service- en kalibratielaboratorium
Cursussen, trainingen en workshops
Product description
De Honeywell HTRAM is een stationaire Indoor Air Quality monitor die via een groene, gele en rode lichtindicatie de luchtkwaliteit in een ruimte weergeeft. Bij te hoge waarden klinkt er een akoestisch alarm. Naast de concentratie kooldioxide (CO2) meet de HTRAM ook de omgevingstemperatuur en relatieve luchtvochtigheid.
Wandmontageset en acculader zijn afzonderlijk verkrijgbaar.
Transmission Risk Air Monitor app
De Honeywell HTRAM is voorzien van draadloze Bluetooth® communicatie waarmee het instrument kan communiceren met een smartphone of tablet met de gratis Transmission Risk Air Monitor app (Android en iOS). Download de app via onderstaande links.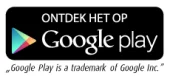 Read more
Product information
Included accessories
USB-laadkabel en Engelstalige handleiding.
Features
Visuele weergave huidige luchtkwaliteit: groen, geel, rood
Geluidsignaal wanneer een grenswaarde overschreden wordt
Accurate Honeywell CO2 (NDIR) sensor
Datalogfunctie (90 dagen)
Gebruiksduur van 10 uur met oplaadbare lithium batterij
Read more
General specifications
| | |
| --- | --- |
| Alarm | Visueel en akoestisch |
| Display | TFT |
| Afmetingen | 80 x 80 x 22 mm |
| Gewicht | 150 g |
| Gebruiksduur | 10 uur (6 uur oplaadtijd) |
| Behuizing | Aluminium alloy |
Technical specifications
| | |
| --- | --- |
| CO2 sensor | NDIR |
| Meetbereik | 400 tot 2.000 ppm |
| Luchtvochtigheid | 0% tot 100% r.v. |
| Temperatuur | -20°C tot 60°C |
Read more
Vergelijk producten0