Fieldpiece startersset
€ 2.000,-instead of € 2.783,85
Fieldpiece startersset
Order number: A22008
€ 2.000,-instead of € 2.783,85
01-10-2022 up to 31-12-2022
All prices are net, per piece, excluding VAT. Subject to changes.
Product summary
Fieldpiece Startersset met een digitale manifold, vacuümpomp, afpompunit en 4 draadloze Job Link systeemprobes.
Calibrations
KWS digitale manifold - 999740
€ 213,-
KWS Fieldpiece JL3PC (2 instrumenten) - 2 x 999546
€ 95,-
KWS Fieldpiece JL3PR (2 instrumenten) - 2 x 999547
€ 136,-
Fabrikant, importeur en distributeur
Service- en kalibratielaboratorium
Cursussen, trainingen en workshops
Product description
Fieldpiece startersset
In samenwerking met Fieldpiece hebben we een startersset samengesteld voor het werken met koudemiddelen. Deze set bevat alle noodzakelijke apparatuur voor het vacumeren, vullen en onderhouden van airconditioning, warmtepompen, koelcellen en andere installaties met koudemiddelen.

De set bestaat uit:
Klik op een item om de betreffende productpagina te openen voor meer informatie en specificaties.
U kan deze set naar behoefte uitbreiden met aanvullende apparatuur, zoals een gecertificeerde weegschaal en een IR-lekzoeker.
Job Link®
Fieldpiece Job Link® is een draadloos systeem waarmee verschillende instrumenten, zoals drukmeters, temperatuurmeters en weegschalen gelijktijdig meetwaarden kunnen communiceren naar een centraal punt. Dat kan de SM480V digitale manifold zijn of een tablet of smartphone met de Job Link® System Mobile app. De app is beschikbaar in 3 versies:
Job Link free
Gratis basisuitvoering van de app, met:
Live uitlezen van meerdere meetwaarden
Geavanceerde berekeningen
Systeem diagnostiek
Meetrapportage in PDF
Job Link Pro ($12,-/maand)
Alles van Job Link, met aanvullend:
Opslag van meetresultaten in de cloud
Inspectie checklists
foto's en aantekeningen
Klant en installatiegegevens
Samenstellen van teams
Live look-in
Job Link Pro + facturering ($29,-/maand)
Alles van Job Link Pro, met aanvullend:
Professionele facturering
Aanpasbare onderdelen en gereedschap
Aanpasbaar uurtarief
integratie met online Quickbooks
De Job Link® System Mobile app kan u downloaden via onderstaande links: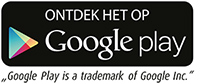 Read more
Product information
Included accessories
SM480V met:
2 x TC24 pijpklem thermokoppel
1 draadthermokoppel met clip
Gevoerde draagtas
Handleiding
VP67 met:
2 x 237 ml vacuümpompolie
Handleiding
MR45 met:
10 reservefilters voor inlaat
3 reserve o-ringen
Handleiding
JL3KR4 met:
8 batterijen type AAA
Schuurpapier voor reinigen van leidingen
4 reservepakkingen
Zachte draagtas
Handleidingen.
Vergelijk producten0