BLAUWE LIJN CAPBs AQ35 actieset
€ 395,-instead of € 449,-
BLAUWE LIJN CAPBs AQ35 actieset
Order number: A20101
€ 395,-instead of € 449,-
01-10-2020 thru 31-12-2020
All prices are net, per piece, excluding VAT. Subject to changes.
Product summary
Deze actieset biedt een uitstekende oplossing voor meting van de CO2-concentratie in openbare ruimten, zoals kantoren en klaslokalen.
Calibrations
KWS gasdetectie 1 gas - 999921
€ 76,-
Fabrikant, importeur en distributeur
Service- en kalibratielaboratorium
Cursussen, trainingen en workshops
Product description
Deze actieset bestaat uit de CAPBs sens AQ35 meetmodule met de CAPBs module handgreep. Dit modulaire meetinstrument is in staat om de CO2-concentratie nauwkeurig te meten conform de eisen die aan deze meting worden gesteld. Door gebruik te maken van een smartphone of tablet met de gratis EuroSoft live app kunnen de meetwaarden worden uitgelezen en gedurende een periode worden gelogd.

De module handgreep is voorzien van handige magneten, waarmee het toestel op een metalen oppervlak kan worden bevestigd. Het is ook mogelijk om het toestel neer te leggen op een oppervlak of op een (optioneel) statief te bevestigen.
Meten van de concentratie kooldioxide in lucht met de CAPBs sens AQ35
Kooldioxide (CO2) is een kleurloos en geurloos gas dat van nature in schone buitenlucht voorkomt in een concentratie van ongeveer 400 ppm. In gebieden met druk gemotoriseerd verkeer of veel industrie kan deze concentratie hoger liggen.
Doordat mensen kooldioxide uitademen is de concentratie CO2 in gebouwen vaak hoger. Door voldoende ventilatie met buitenlucht dient de concentratie op een aanvaardbaar niveau te worden gehouden, want een te hoge concentratie kan negatieve gevolgen hebben voor de gezondheid. De GGD en overheid geven aan dat de waarde van de CO2-concentratie in een ruimte onder 1.000 ppm dient te blijven. Een waarde onder 800 ppm heeft de voorkeur.
De CAPBS sens AQ35 bevat een NDIR-sensor voor meting van 0 tot 10.000 ppm CO2 met een resolutie van 1 ppm. Het toestel kan naar keuze worden uitgelezen ppm of mg/m3.
EuroSoft live: de app bij de CAPB
De EuroSoft live app is gratis verkrijgbaar voor smartphones en tablets met Android en iOS besturingssystemen. Als u met deze app via Bluetooth Smart contact maakt met een CAPBs module handgreep worden de meetwaarden en menu's weergegeven zoals op een BLAUWE LIJN meetinstrument, inclusief de bediening. U kunt de actuele meetwaarde(n) uitlezen, evenals de maximaal en minimaal gemeten waarde en deze presenteren in een meetrapport. Het is ook mogelijk om meetwaarden gedurende een periode te loggen met een instelbaar interval. Deze meetwaarden kan u zowel numeriek als grafisch weergeven. Bij bepaalde sens meetmodules zijn aanvullende meetprogramma's mogelijk, zoals een lekhoeveelheidsmeting (druk) of een meetfunctie voor legionellapreventie (temperatuur).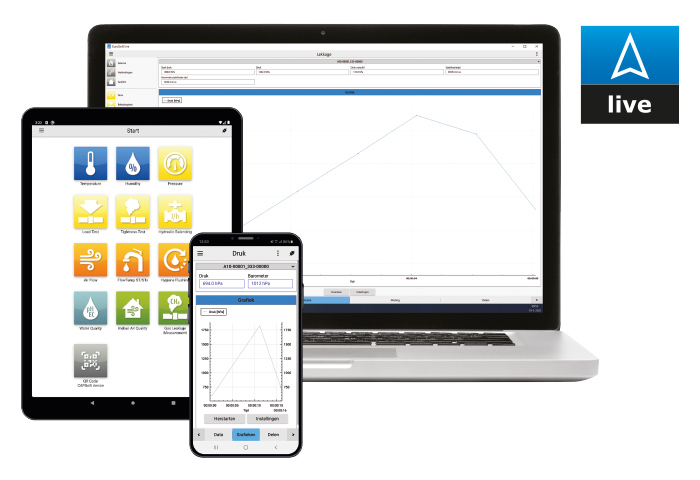 Met de deelfunctie in de app kunt u een screenshot, het meetrapport of de gelogde meetwaarden delen via e-mail, WhatsApp of social media, zoals Facebook en LinkedIn.
De EuroSoft Live App kunt u GRATIS downloaden via onderstaande links: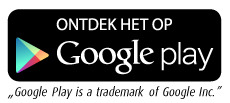 Read more
Product information
Included accessories
Handleiding en batterijen.
Features
NDIR (Non Dispersive Infrared) sensor voor meting van CO2
Meetbereik: 0 tot 10.000 ppm CO2
Resolutie 1 ppm CO2
Dataloggen met instelbaar interval bij gebruik van gratis EuroSoft live app
Digitale meetrapportage
Read more
Technical specifications
Meetbereik
10.000 ppm CO2
Nauwkeurigheid
CO2: ±(70 ppm + 3% RDG.)
Resolutie
1 ppm CO2
Afmetingen (L x B x D)
83 x 42 x 35 mm (sens meetmodule)
140 x 42 x 39 mm (handgreep, exclusief sens)

Gebruiksduur
i.c.m. module handgreep: Ca. 13 uur (11 uur met oplaadbare batt.)
Read more
Vergelijk producten0